Da Nang is a coastal city in central Vietnam known for its sandy beaches and history as a French colonial port.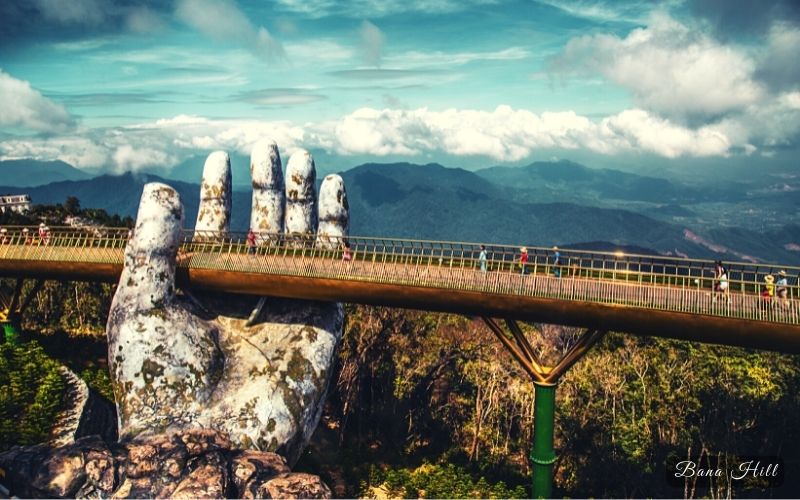 Bà Nà Hill Station (or Bà Nà Hills) is a hill station and resort located in the Trường Sơn Mountains west of the city of Da Nang, in central Vietnam. The station, advertised as "the Da Lat of Danang province" by local tourism authorities, was founded in 1919 by French colonists.
This Ba Na Hills resort was discovered by the French in the late nineteenth century. They have built here many large villas, sports grounds and a range of restaurants. The name "Ba Na" came out due to the fact that the area in front of this place is full of bananas.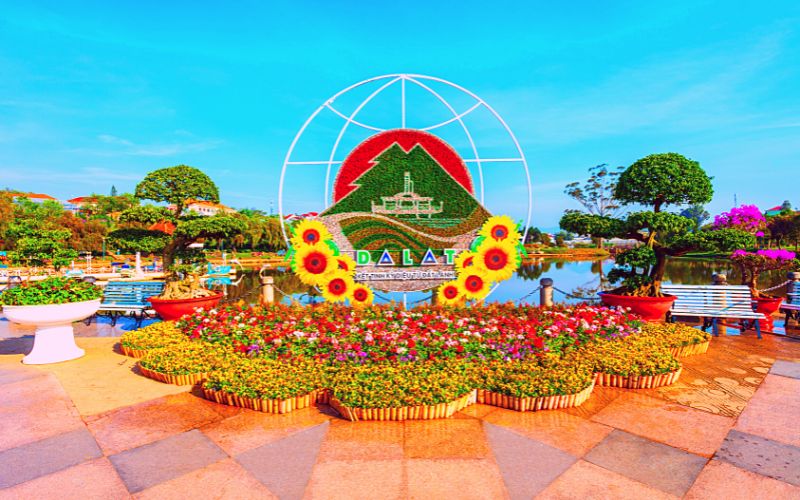 Asia Park – Asia Park is an attractive theme park that brings a vibrant miniature Asia with a variety of experiences, from world-record entertainment games, monumental shows, architectural works, etc. Impressive Asian architecture to the leading entertainment, entertainment, night market and shopping complex in Da Thanh.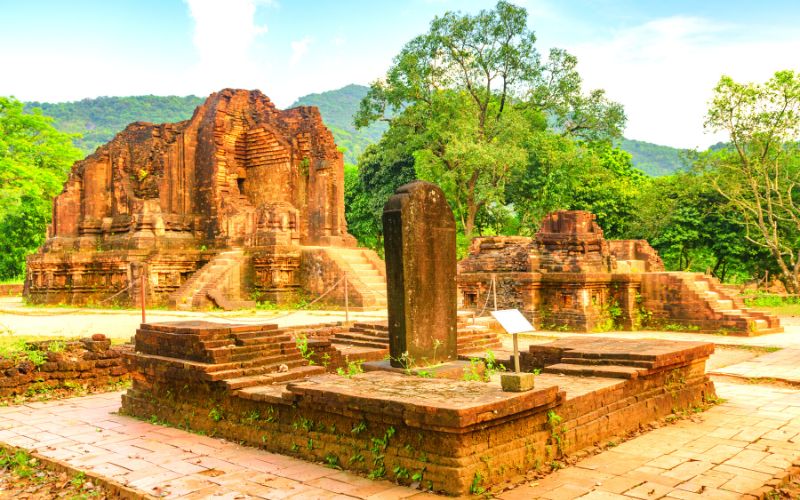 Originally created as a site for religious ceremonies for the Kings of the Dynasty of Champa, My Son Sanctuary was also a burial site for Cham royalty and other national heroes.
The sanctuary is roughly 2 kilometers wide and encompassed by two breathtaking mountains. At one time, the sanctuary contained over 70 temples as well as many wooden slabs named'  steles' bearing historically important inscriptions in Cham and Sanskrit.
Unfortunately, a large majority of the architecture was destroyed by a U.S. carpet bombing in the Vietnam War.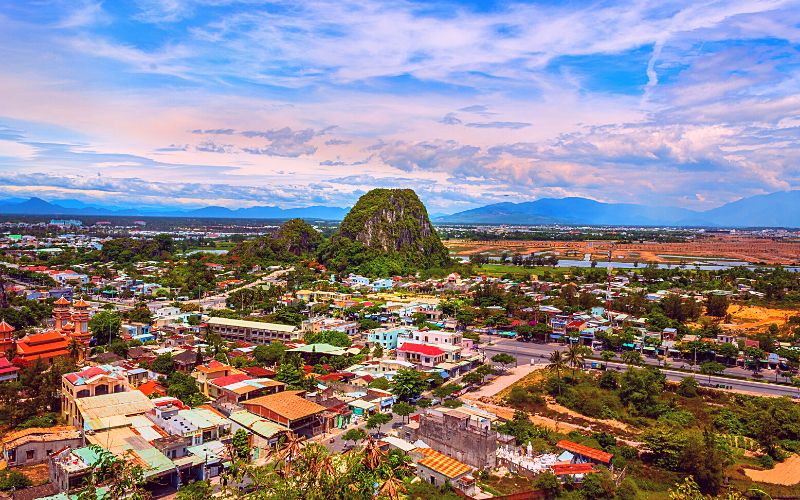 For your money, Marble Mountains is one of the best things to do in Da Nang. There are lots of small "trails" to explore, caves to climb through, plenty of pagodas and statues to admire, spectacular photo opportunities, and excellent 360 degree views of the surrounding area.
Marble Mountains is a group of five limestone peaks situated seven kilometres from downtown Da Nang. The five karsts (called Ngu Hanh Son in Vietnamese) are named after the five elements: Kim (metal), Thuỷ (water), Mộc (wood), Hoả (fire) and Thổ (earth).
The lack of large waves, warm water year round and an average of 60 meter wide beach area, My Khe Beach is an ideal and safe place for both adults and children to swim at any time of year. My Khe also offers magnificent sunrise scenery so try to stay close to the beach to enjoy the stunning view right from your room.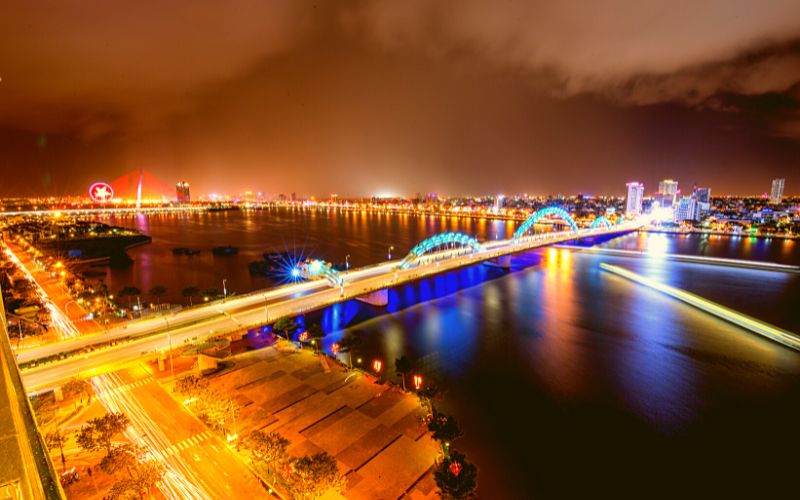 First and foremost, Dragon Bridge is famous for its unique design with the shape modeling a majestic dragon of the Ly Dynasty flying to the East Sea. The Dragon Bridge is located in Da Nang in Vietnam. This bridge is quite particular as it takes on the form of a dragon which crosses the Han River, connecting the city center's two neighborhoods – Son Tra and Ngu Hanh Son. The bridge is made of iron and concrete and features six lanes to suit heavy traffic.