If you are in search of some adventure quest and is yearning for an engrossing encounter with the high-speed waves of Ganges, the river rafting in Rishikesh is just made for you. But before you start your adventurous journey to the splashing waves of Ganges and get yourself ready with full of enthusiasm and energy.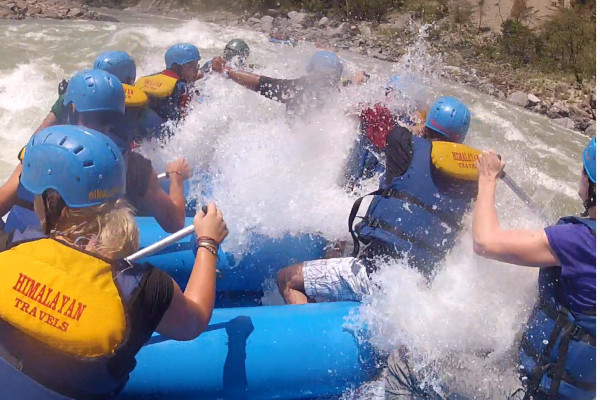 Brahampuri to Laxman Jhulla Rafting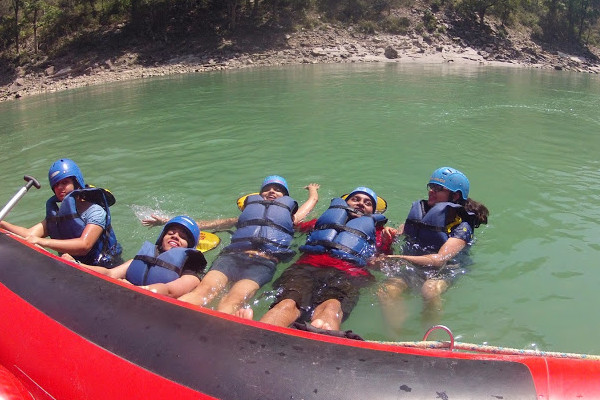 Shivpuri to Laxman Jhulla Rafting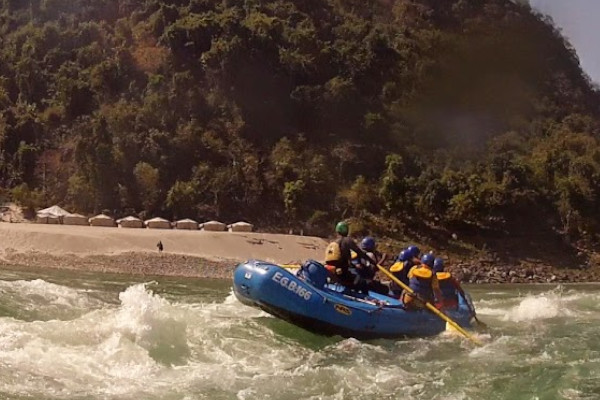 Marine Drive to Laxman Jhulla Rafting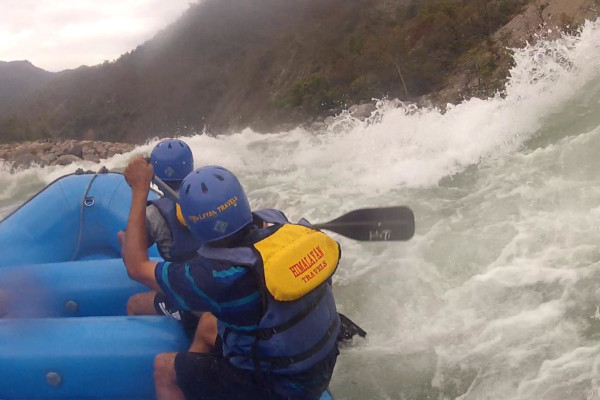 Kaudiala to Laxman Jhulla Rafting
Please Note:
Package includes transport to the starting point (pickup), rafting with professional river guide, rafting equipments, safety kayakers or extra gear boat, drinks & snacks, all river activities & cliff Jump.
All price is per person with minimum group size of 04-06 participants.
Minimum age of participant is 14 years.
If any participant is uncomfortable in water, he/she may be asked to walk certain rapids.
Decision of the river guide would be considered as final and binding.
Trip needs to be booked in advance with full payment
Filming of rafting with GoPro camera charges extra if required.
Timing is very important. Please reach our Rafting office in given time.
What to bring with you:
River sandal, Sun glasses, Sun lotion, personal toiletry, T-shirt and short.
INCLUDED:
Night Stay in Camps
Lunch, Dinner, Breakfast, Evening High Tea / Coffee, Snacks
Volleyball, Badminton, Chess Carom Boards etc Team Games
Trekking (Village/Waterfall)
Campfire
HIGHLIGHTS OF CAMP SITE
On the bank of river
Running water toilets.
Charging point in tent.
Light music during the bon fire.
Proper bed with 4'' mattresses.
All the food prepared by professional chef.
Extra large, spacious, permanent dining hall with proper arrangements.
Extra activities like waterfall trekking, badminton.
Located in the deep Forrest and on the bank of river.
Extra large tent 10*12 with a center table inside the tent, nice inner layer and mosquito net on the door.
Please fill the following form and Submit.